Sunday, October 22nd, 2017 at 4:06 pm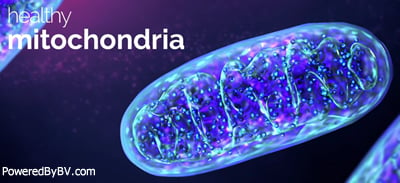 In that daily search for more energy, new scientific research is pointing to a whole new direction … the powerhouse of the cell, mitochondria … and it's inside your own body.
Your body is made up of trillions of cells working around the clock. Whether it's your heart, lungs, brain or muscles. Within each of these cells exists what is responsible for most of your energy … it is called mitochondria.
… mitochondria create more than 90% of our cellular energy needed …
Mitochondria are your cells tiny powerhouses, in charge of taking in the air you breath and the food you eat and converting them into ATP (Adenosine triphosphate) or energy. ATP energy powers most of your cells metabolic activity. In fact mitochondria create more than 90% of our cellular energy needed by your body. Read the rest of this entry