How To Get 300 Plus Laser Targeted Twitter Followers A Day
Sunday, May 31st, 2015 at 9:37 am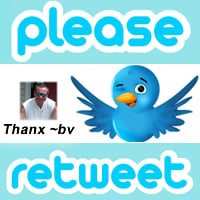 I have been working on a cutting edge project for a couple of months and as of the end of May of 2015 I have broke the 20,000 number of Twitter followers. Now this is not huge by any means but the point is I am adding and additional 300+ per day. All on autopilot.
UPDATE 08/28/15: I am now at 60k plus twitter follower averaging 600+ per day.
The followers are not purchased followers but people that are interested in my content. This is the key … many spam accounts are out there with fake followers. Fake follwer numbers may look good on the surface but in the long run this number really does not mean anything. It's quality Twitter followers that are interested in what you are saying that will get you results.
If you have tried to spruce up your Twitter account with numbers, you have been faced with the 2,000 limitation, who to follow that may follow back and even had your Twitter account banned because of churning.
The goal is to have this building and create a so called "Residual Traffic."
This does take time to build but once people starting Retweeting content, this creates a viral situation. If I get one of the Big Boy's or Girl's to Retweet, just one of my content items … Voila, this will lead to a massive increase in followers. As time goes on credibility builds.
You may ask the question … "How am I going to create content that people are interested in?" The answer lies in the most popular video site on the planet, YouTube. You can use the YouTube videos at no cost, to create your content and put it on your own website pages. With a couple of mouse clicks, any popular video can be playing on your page and Tweeted out to all of your followers. They then watch the video on your page. See an example page here, Social Media Intergagement.
Here is an example: I have recently taken an interest in Drones so I decided to create content around Drones … Click Here For One Of My Pages. These are YouTube videos on the site with all my own content around it. I am actually selling drones on this site and making a commission on it as an Amazon Affiliate. Incredible power here … absolutely unlimited potential.
Why am I doing this? Well, if you have been on the Internet trying to make a few extra bucks, you understand that traffic is key. If you have traffic you will make money. The goal is to have this building and create a so called "Residual Traffic." Waking up in the morning, looking at your accounts and finding an additional 300 followers is incredible.
If you are interested in what I am doing have a look at one of my Stages that explains this ===>> Social Media Intergagement

Filed under: My Thoughts
Like this post? Subscribe to my RSS feed and get loads more!