Mangosteen Benefits: Antifungal, Antioxidant, Weight Management
Wednesday, June 28th, 2017 at 7:45 pm
The combination of antioxidants, fiber, and antifungal along with antibacterial properties will not only help you manage your weight, but it will keep your immune system strong. If you are looking to add healthy foods to your diet, mangosteen is one of the best.
… mangosteen benefits are now being discovered …
Mangosteen is a fruit that comes from Southeast Asia. It is primarily grown in countries like Thailand, Vietnam, Burma, and India. However, it is spreading outward as its reputation has grown over the years. You can also find it being cultivated in Africa as well. The fruit itself is known for its dark purple or reddish color and delicious taste which has made it popular in the places where it is grown. However, the mangosteen benefits are now being discovered in other parts of the world as well.
Benefits of Mangosteen
There are several benefits associated with mangosteen … thanks to its unique combination of antibacterial, antifungal, and antioxidant qualities. The elements of mangosteen that destroy bacteria and fungus help maintain the immune system while the antioxidant qualities help prevent premature aging of the skin, hair, and nails.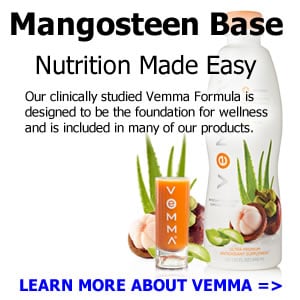 Antibacterial & Antifungal Properties:  These properties help to fight germs, bacteria, and fungal infections that manifest in the body. By reducing their numbers, the immune system in the body is better able to stay healthy which reduces the symptoms of colds, flu, and other ailments.
For those who exercise regularly, a healthy supply of mangosteen can help you recover faster and reduce the pain from your workouts.
Controls Inflammation:  Keeping down inflammation means greater mobility and pain relief for those who suffer from arthritis, but it can be helpful with other conditions as well. With the inflammation in the body reduced, the pain from various ailments and injuries is reduced. For those who exercise regularly, a healthy supply of mangosteen can help you recover faster and reduce the pain from your workouts.
Effective Weight Management:  Because of the antioxidants, vitamins, and fiber, mangosteen can help you maintain a healthy weight. While it cannot help you to drop the excess weight alone, it can assist in your diet so that sugars and simple carbs are passed through the body and not absorbed which creates fat.
Additional Mangosteen Benefits
Other mangosteen benefits include providing relief from the effects of diarrhea and even dysentery which is often caused by an imbalance in the bacteria in the digestive system. Plus, there is evidence that it can also help reduce the risk of contracting certain forms of cancer. The antioxidants present in mangosteen are known to destroy the free radicals that may lead to some types of cancer to form. By preventing that from occurring, it means you might avoid contracting cancer depending on other circumstances.
It helps that mangosteen is a tasty, delicious fruit that is a common part of the diet in many countries along the Indian Ocean. For those who are looking to add this fruit to their diet, the mangosteen benefits are considerable. Plus, you do not have to consume much to enjoy all the benefits that it brings. Mangosteen is the perfect complement to a healthy diet and works quite well as part of your dessert or a snack between meals.
I have been using the above illustrated products, which all contain high doses of Mangosteen, since 2005. Incredible results and you can Learn More Here.

Tagged with: Bode Pro • Mangosteen Benefits • Vemma
Filed under: Bode Pro • Health and Wellness Tips
Like this post? Subscribe to my RSS feed and get loads more!