Monday, January 23rd, 2012 at 8:41 pm
Encourage Others Please —>>>Retweet – Facebook Like – Facebook Share – Comment<<<—
I value YOUR input and it will be APPRECIATED and read by others.
Action Will Lead To Success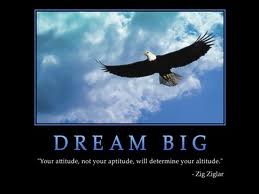 There is no doubt that the power of action is success. Zig Ziglar once wrote: "The major difference between the big shot and the little shot is the big shot is just a little shot who kept on shooting." Keep active and things happen, stop and they don't.
"Action makes things happen, inaction lets things happen" ~Brian Verigin
There is no truer statement than: "Action makes things happen, inaction lets things happen" ~Brian Verigin – which do you want to be, the one that makes thing happen or will you just wait until things happen around you? The power of action cannot be overemphasized, and the worst thing you can do if you want to succeed online is nothing. Read the rest of this entry