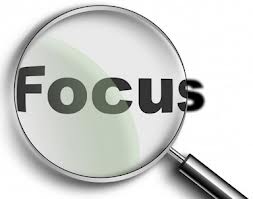 Did you know that people out there are going to criticize what you do and question your decisions. Let them do it … if you have decided on your course stick to it. FOCUS and stay FOCUSED.
There is a reason why you have made your decision … if you have it well thought out and you believe in what you are doing then it is the correct decision for you. It does not have to be the right decision for other people. Just remember you know something that others do not know. Don't waste your time trying to explain yourself, justify what you are doing to others as the criticism will still continue. Focus you energies on yourself and the direction you are going.
Stay focused on your path and continue with passion.
Encourage Others Please —>>>Retweet – Facebook Like – Facebook Share – Comment<<<—


I value YOUR input and it will be APPRECIATED and read by others.