Want To Be Happy, It All Starts From Self Image – Tips
Wednesday, August 8th, 2012 at 8:25 am
Encourage Others Please —>>>Retweet – Facebook Like – Facebook Share – Comment<<<—


I value YOUR input and it will be APPRECIATED and read by others.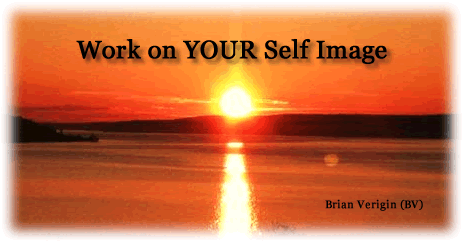 Have you ever wondered why some people are happy most of the time? Are you happy for them are are you a bit pissed off because you want some of that MOJO? Oh, the happy person must be on drugs or tipping the bottle back! Well, I will tell you being happy comes from within and is all about the way you feel about yourself. The first step and the biggest step is self image.
Work on yourself. Hang around positive people. Quit watching the negative news. Compliment somebody on something positive they have done and I will guarantee you will get a smile back and VOILA – this immediately raises your self image. You have to give to receive, you have to work to gain benefit. Nobody is going wave a magic wand and make you happy.
This is HUGE, "A work on yourself" task is exercise.
This is HUGE, "A work on yourself" task is exercise. Want to get some immediate MOJO – exercise – as simple as going for a walk. I am not going to get into all the benefits here, you have heard them all. I will tell you this works. Get off your butt and get it done. For those of you that do workout YOU know exactly what I am talking about. Pass the word, encourage someone and it will even make you feel better.
Thanx for reading and please post some comments below … would luv to hear from you. ~Brian Verigin (BV)

Tagged with: exercise • Mojo • Self Image
Filed under: My Thoughts
Like this post? Subscribe to my RSS feed and get loads more!