Order Bode Pro Products – Happy … Strong … Burn … Energy
Y
ou can order Bode Happy and other products from an existing Bode Customer or a Bode Influencer. For your convenience I can give you a direct link to my Bode site and you can get your order placed right now. First, you create a Bode Account and then you proceed to fill your cart with the Bode Products. I have put together a short presentation to take you through the steps on how to order the Bode Products below.
It will be worth it to spend the time to go ahead and review the video below to eliminate any possible confusion that you may have. A documented explanation can also be found here:  How To Sign Up For Bode Pro.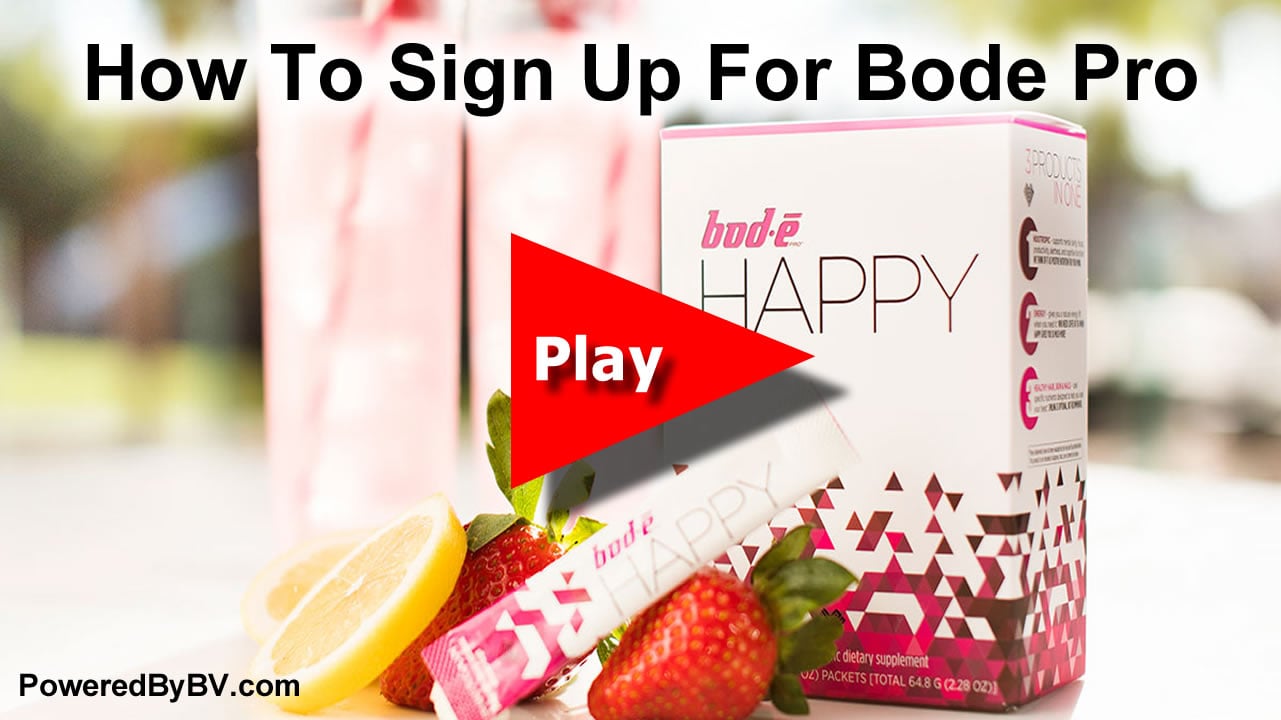 I look forward to having you as a Bode Customer using the product and maybe eventually as a Bode Influencer, with the ability to earn some income. We, at Bode Pro, do not make any income claims or product claims. Income is based directly on the efforts of the individual.
There is no hype, or false claims and we under promise and over deliver. ~bv