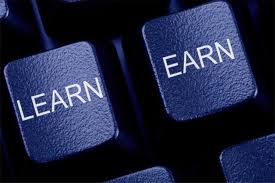 I get a kick out of the people that want to learn how to make money from home but are unwilling to pay to learn how to make money. I hear it everyday and those people are always looking for a free ride in this free enterprise world. Wanting something for nothing seems to be the common theme.
I just spoke to someone who said they wanted my help to show them how to earn some additional income. They went on further to say they are tired of having to spend money just to make money.  I just do not get it … I just do not understand the mentality of it.
Could it be this is why they may not be making money themselves?
My conclusion is very simple. Could it be this is why they may not be making money themselves? I say oh yes it is. You have to give yourself the ammunition and tools to give yourself the opportunity to earn some income from home. Do people really think someone is going to give up their way of doing things, spend the time teaching and committing … if you are not willing to commit either?
If you are not willing to pay someone else to teach and mentor you then how can you ever be okay to accept money, when the time comes, for people to compensate you for teaching them.
You have to be willing to spend some bucks to educate yourself and be taught. When the time comes to be on the receiving end of this you will understand. You will eventually be selling "things" and making money.
If you have read down this far you are probably serious at looking at how to earn some income. I have something that is working very well for me. Click on the "Learn – Earn" picture above.
Encourage Others Please —>>>Retweet – Facebook Like – Facebook Share – Comment<<<—


I value YOUR input and it will be APPRECIATED and read by others.