Amway Review: Is Amway Still Profitable? Network Marketing
Thursday, August 25th, 2011 at 10:18 pm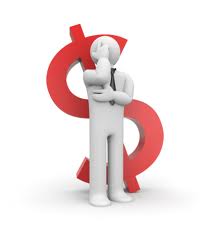 Also known as Quixtar in the USA, Amway is by far the oldest and one of the largest MLM companies in the world, with an annual turnover of over $9 billion. It started off as an offline network marketing business, recruiting members from demonstrations of its concentrated cleaning products at presentations all over the world. By a combination of good products and savvy marketing techniques, Amway became a king of network marketing, pushing Avon for the #1 spot.
Amway Review: The Founders
The founders of any network marketing company are important to the authenticity and professionalism that they can offer to potential members. In this case the founders of Amway are Rich DeVos and Jan Van Andel, two friends who had previously been distributing Nutrilite supplement products. In 1959, seeing that sales were dropping off, they founded the 'The American Way Association' to represent the distributors of Nutrilite and looked for other products to promote.
Their first product was a concentrated organic cleaner known as Frisk, which they changed to LOC (Liquid Organic Concentrate). They sold this under the company name Amway Sales Corporation and purchased 50% of the Frisk manufacturer Atco, and then bought Nutrilite in 1972.
The company is therefore well founded by two guys with good business brains.  It is not going to disappear soon, and if you are looking for a trustworthy, safe and highly respected network marketing opportunity then this is it.
Amway Review: The Products
Amway markets its original LOC concentrated cleaning products,  Nutrilite supplements, books from Barnes & Noble, wine (World of Wine) and many more such as their eSpring water filter – the first domestic filter to achieve certification for ANSI/NSF Standards 42, 53 and 55. They also market personal care products, jewelry and electronic products.
Amway products work as they should, they are well respected and they are often leaders in their field of use (c.f. eSpring). Amway's Artistry makeup products are particularly popular in the USA. Amway products are not difficult to sell, and are easily demonstrated at training and promotional events and parties.
Amway Compensation Plan
This varies between countries, but generally you can earn a commission on direct sales – typically from 20%-30% of the retail cost. If you sell a particular volume you can also earn a volume bonus of up to 25%, though generally in the region of 5% unless you sell a great deal of product. This volume would usually be accumulated by your sales of Amway products to your recruits.
There are other bonus payments you can earn once your recruits sell a certain level of product, but it is complicated. Suffice it to say that generally you would sell product to your recruits who then sell on, either to their recruits or to the public.
Amway Review:  Summary
A major problem with Amway is what you are charged for promotional material. Hence you pay $50 each month for training and tapes to motivate your recruits, and there are other costs involved. The motivational material is excellent, but not a great deal more than you would get free anywhere else.
The compensation plan is complicated to understand and is a stairway breakaway system that works for some but not for everybody. It is totally sales oriented, which may not be a bad thing, but largely involves recruits purchasing product from their sponsor to sell on to the public. Again, some may prefer this type of system but it doesn't suit most.
Finally, Amway's strength lies in its products and management.  The products are excellent, with large numbers of repeat customers. The business is well managed, but whether you choose to select Amway as a viable source of income depends on whether or not you find the compensation plan attractive to you.
However, Amway is popular for reasons that might not be clear in this Amway review. Many people find that they can make a good living from Amway if they buy into the firm's way of doing things and look upon it as a job and not just a sideline for residual income. You should find selling the products relatively easy, so you may be able to make a good income with volume sales – or better still, recruit others to sell for you.
Quixtar
You may have seen Quixtar mentioned in relation to Amway.  Quixtar was launched in 1999 as Amway's internet-based sister company. Amway then changed its North American business to Quixtar in 2001, retaining the marketing name of Amway in the rest of the world. In spite of this, most people still refer to the company as Amway.
———-
Brian Verigin
My Primary Opportunity
The challenge in growing Amway or any other MLM business the being able to reach out to new people. The friends and family routine gets old real quick. Grow your business with endless leads and by getting recognized in the natural, top ten Google rankings. Let PartnerWithBV Click Here show you how.

Tagged with: American way association • Amway • Amway compensation plan • Amway products • Amway review • loc • MLM companies • mway review • network marketing • Quixtar
Filed under: MLM Reviews
Like this post? Subscribe to my RSS feed and get loads more!