Tap Into Your Inner Entrepreneur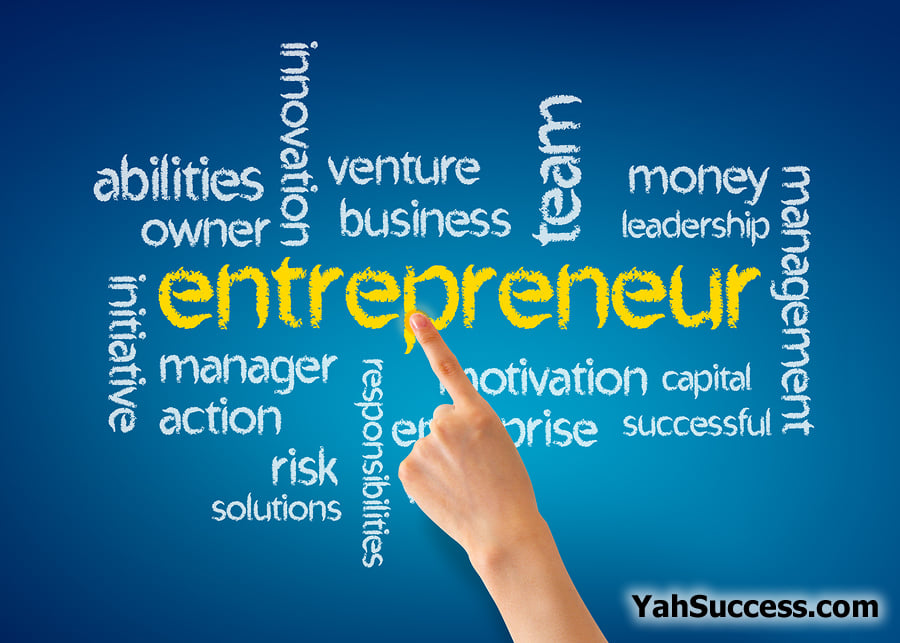 If you want to tap into your inner entrepreneur this compliant compensation plan that just may interest you. This is a incredible commission plan. To start with, the terms of promoters and distributors are not used and to be able to earn income you have to become an Preferred Member.
You say what, earn yourself into becoming an Preferred Member … the answer is yes. This is an established wave of what will be happening in the direct selling industry. You have heard of the FTC, Federal Trade Commission. Well they yield a great deal of power and recent court decisions are affecting the way direct selling companies are able to do business. I am not going to get into details on this but trust me, if your company has not yet been under the FTC microscope it soon will be.
Just to give you a quick hint … direct selling companies who lead with builder packs and the promises to make you a great deal of money will be front line to be investigated. If you are interested in ==>> Click Here
Want To Get Into The Direct Selling Industry?
Now, just before I get into the details of the compliant compensation plan let me present you with something to think about if you are deciding to get into the direct selling industry. This is a massive industry and my bet is if you are reading this, you have either been seeking to get involved or you have been approached by someone to get you involved in their company.
Let me pose something to you …
Senario 1 – Someone approaches you on an opportunity of a startup or even a seasoned company. The company could be around for 10 years or even just a startup in pre-launch. Seems to be credible, has awesome products and a great leaders.
Senario 2 – Exactly the same situation as above but with one addition experience. The company has been through the FTC microscope, scrutinized by the FTC, torn apart by the FTC but has come out alive and kicking. This company knows, by law, what it can and cannot do … based on actual experience.
What company would you weigh in on joining? I know what my answer is … obviously Senario 2. Think about this for a bit … You could join the company in Senario 1 but in time the FTC will be knocking on the doorstep … may get shut down … may have to change their compensation plan … jeopardizing all your hard work and possible elimination of your residual income. This does happen and it happened to some personal friends of mine. This is plain ugly.
The company that has experienced leaders who are aware of the do's and do not's of compensation plans and building a direct selling business. This is the most compliant and dynamic unilevel plan in the network marketing industry.
Compliant Compensation Plan
You cannot promote, sell or present your opportunity to others unless you believe in what you are selling. You have to believe in the product in order to present it to others. When you approach someone they will see right through you if they know you do not get results from the product or even use it.
There is a guarantee that if you do not like the product you can get a refund up to a full year.
You can view the Compensation Plan Here.
Commissions
You earn commissions from customers who were:
enrolled by you and
enrolled by others
You are paid commissions when customers in your Marketing Organization purchase products from Melaleuca. The commissions are calculated based on how many Product Points each customer purchases in a given month.
Customers Enrolled By You
Product Introduction Commission:  When you personally enroll a customer, you will receive 50% of Product Points on orders your customers place during their first three months.
Personal Customer Commissions:  Beginning with your customer's fourth month, the commission you receive on your customers will depend on how many Active Personally Enrolled Customers you have during that month.
Active Customers
Enrolled By You
Percent You
Will Be Paid
1-7
7%
8-19
14%
20+
20%
Customers Enrolled By Others
Organization Commissions:  You will receive 7% of Product Points on purchases by customers who were enrolled by others in your Marketing Organization. The number of generations your commissions are paid on depends on your "Commission Rate."
Product Advocates are paid on 2 generations.
Product Advocates 2 are paid on 3 generations.
Product Advocates 3 are paid on 4 generations.
Directors and above are paid on 7 generations.
Compensation Plan Summary*
What is the most amazing part of the compensation plan is all of these orders and volume flows through your business … you benefit from it and you do not even have to touch it. The Customers order online and re-order from a shopping app. The Preferred Member has the opportunity to earn commission on those orders because of your efforts to create that first sale.
There is no office, no employees and no traditional business headaches. This is all about you just talking up your products.
If you like what you have just read please refer to the "Learn More" link below for more information. Please refer to the link below. If you have questions please contact me and I would be more than happy to discuss options for you. We keep this simple … no need to complicate and these wellness products will knock your socks off. From the link you can look near the top right and you will see my contact information … this will automatically send me an email and I will follow up with you.
If I can give you a word of advise … please do not get sold on huge promises of making huge amounts of income. This is a tactic used by companies and will only send up red flags to the FTC … trust me they will find out what companies use this as a promotional technique. ~bv
*We do not make any income claims, no guarantee of income and the income opportunity is solely based on individual efforts.