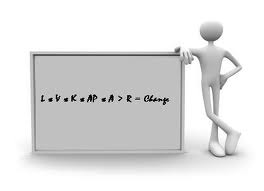 To change your daily routine it is very difficult. The reason is because it is stressful, uncomfortable and causes you to sweat just a little bit. This is a good thing because it keep us thinking. You have to remember that your body is only as good as your mind thinks it is.
We are so much more capable to do things than we think we are. Sometimes we just have to be pushed a bit. A nudge in the right direction … a first step. Try to think outside of the box, live a bit more on the edge and you will reap the benefits. Don't look back an say, "I should have …" Why not say, "I did and …"
All changes will not be the best things we did but to have attempted is a learning experience. We grow from what we do and how we think. Keep growing and keep thinking. Try something different, do something a different way and stay on top of your game. We all have it in us.
—–
Brian Verigin
More About Me.
——————–
Brian Verigin, PartnerWithBV.com. I am looking for motivated people who want to earn a 6 figure income.